5-Day a Week, Doorstep Valet Trash in Jacksonville
Doorstep Details' ultimate objective is to provide convenience for residents in Jacksonville while also lowering property management and development costs. To help us achieve this goal, we offer reliable trash pick up services throughout the week from Sunday through Thursday for apartment complexes and condos of all types, with combined efficiency and cost-effectiveness. Our team of licensed, insured, and highly trained valet trash porters have provided services for clients all throughout the U.S.
Get Started
5-Day Doorstep Recycling & Valet Trash Service
Uniform porters arrive with leak-proof bags to collect trash and recyclables.
Porters pickup trash and recyclables from residents' doorstep on service days and times.
Porters verify building pickup with the Doorstep Details App Photos.
Request a Free Quote for Valet Trash in Jacksonville
If you're in need of trash pickup and removal you can count on, request a free quote for our services and we'll help you with trash pickup and more to meet your needs. We'll provide you with consistently reliable service, from valet trash pickup and recycling to bids for more than one community at a time in the same area.
By submitting your information, you agree to receive text messages from Doorstep Details Valet Trash Services up to several times per month. You can opt out anytime by replying Stop anytime.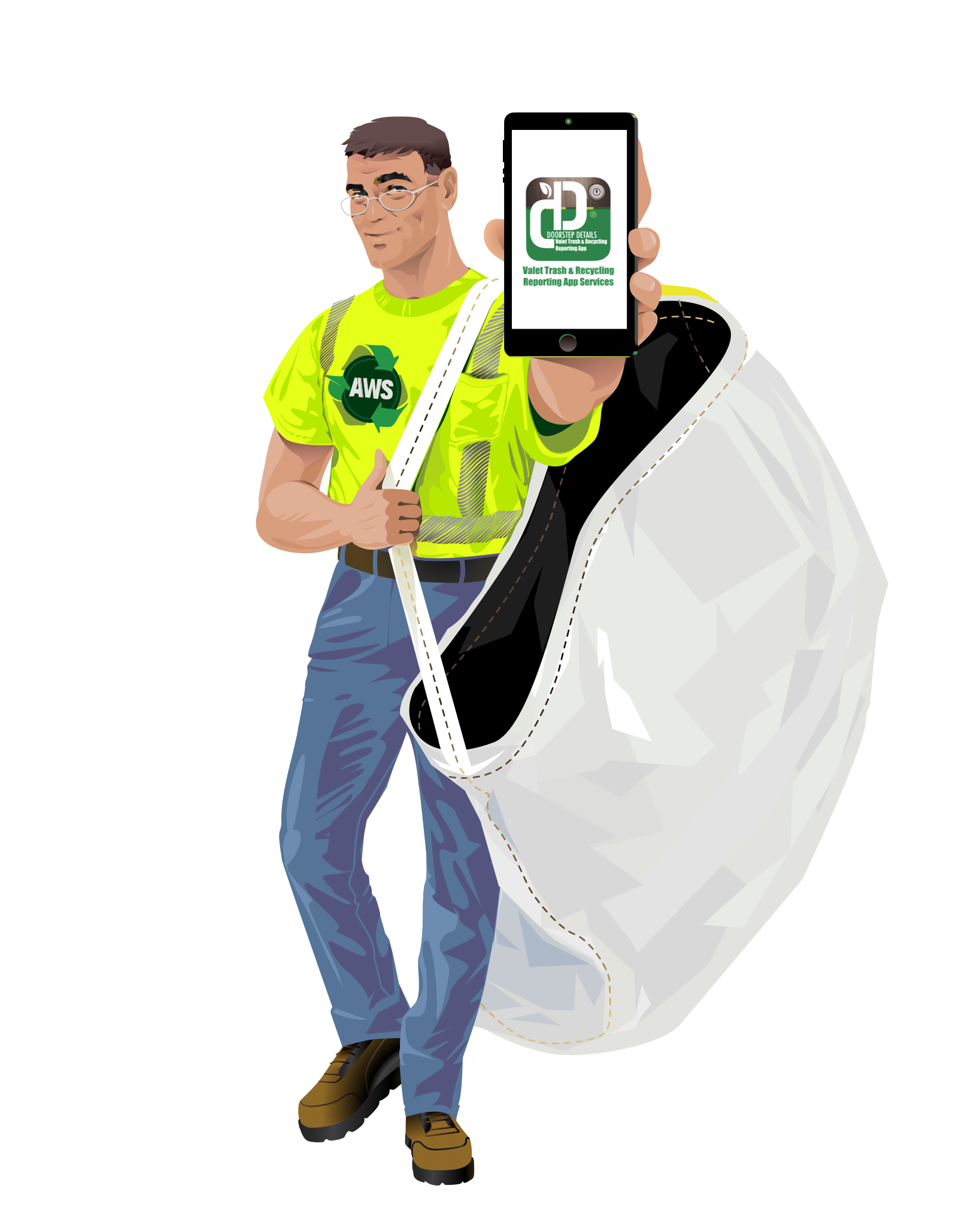 How the Doorstep Details Valet Trash Service in Jacksonville Works
We begin by providing each community with 13-gallon trash containers, which are to be used for trash disposal in each unit. Once filled, the containers are then placed outside of the unit to prepare for pickup. Our porters then retrieve the trash while sticking to the local schedule. Porters arrive from Sunday to Thursday between 6-8 p.m.
Upon arriving, porters collect the trash from all containers using leak-proof satchels. They then dump it in the community's compactors or dumpsters. Staff will then clean up the disposal area if necessary and will sum up their visit in a "Doorstep Details" report that's sent directly to the property management team.
Request a Quote
What Sets Doorstep Details Apart from Other Trash Disposal Services?
Easy-to-Read and Comprehensive Reports Designed with State-of-the-Art Reporting Technology
We work to make sure that Doorstep Details Reports are always understandable and in-depth, providing organized .pdf documents that accurately document each arrival and departure time, with time stamps and GPS dates included. We also provide pickup confirmation in each report, along with photos of the exteriors of each unit. The Doorstep Details app allows our porters to send all collected data and images within a single report.
Maximum Convenience and Dependability
At Valet Trash Jacksonville, we are always dedicated to making sure that residents have the best experience with us, optimizing convenience and dependability. We also help reduce any safety risks that might otherwise be present for residents when taking nightly trips to the dumpster or compactor.
To help introduce our services, we also provide free resident appreciation days for each new community. Throughout this appreciation day, we will provide more information requested, while also providing residents with free giveaways, beverages, and food.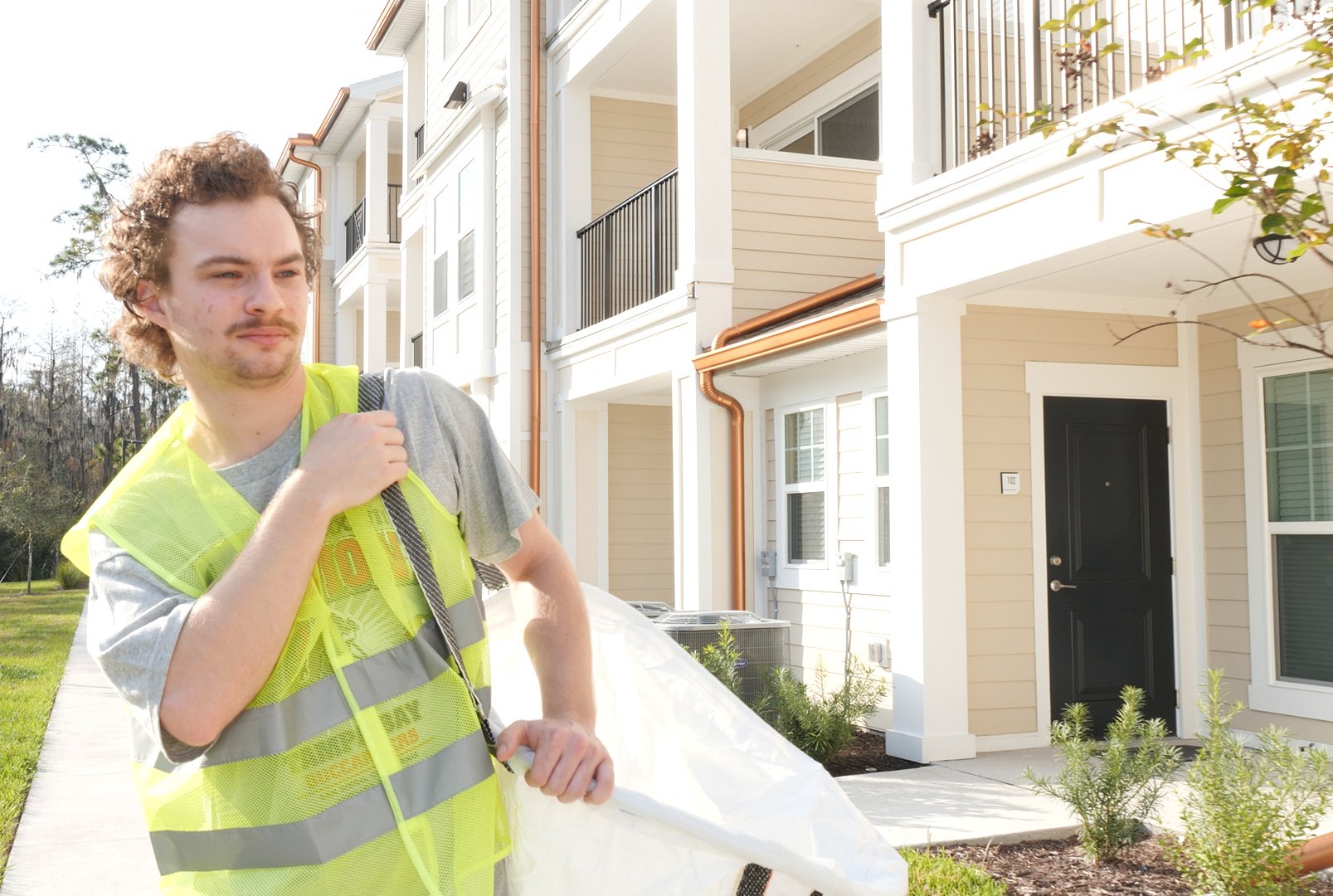 Increased Profitability and Peace of Mind in Cleanliness
Our phase-in rates include a price-match guarantee that can also further reduce expenses, thus leading to increased profits in most cases. The Better Business Bureau has also given us an "A" rating, which means that we are officially a Compliance Depot Certified vendor.
Get Started
If you would like to work with Doorstep Details, fill out our Valet Trash quote form or give us a call at (866) 698-2874!